City of Denver and Colorado celebrate French culture, history and language to raise funds for Scholarships and Building Improvements
Saturday, September 9th 2017
The Denver Art Museum
6pm VIP
7pm General Admission
Tickets available at this link on the bottom of the page
The Alliance Française de Denver will celebrate its 120th Anniversary Gala in a couple weeks at the Denver Art Museum beginning at 6:00pm for VIPs and 7:00pm for general admission. The gala will benefit the scholarship fund and building improvements, which allows for more people to learn French, to participate in cultural events and to become a member of this great community.
Guest of Honor and Director of Regional Affairs at City and County of Denver, Anthony Graves says, "French language and culture have been wonderful gifts that have enriched my life and career. I am honored to keynote the 120th Anniversary Gala for L'Alliance Française de Denver and look forward to celebrating its future success."
Jeffrey Richards, the Honorary Consul of France says, "The 120th anniversary of the founding of the Alliance Française de Denver is a significant milestone in the rich, cultural history of the State of Colorado. We encourage everyone who has participated in that history and who has an interest in French, and French-American culture to join us at the Gala to celebrate this grand landmark event."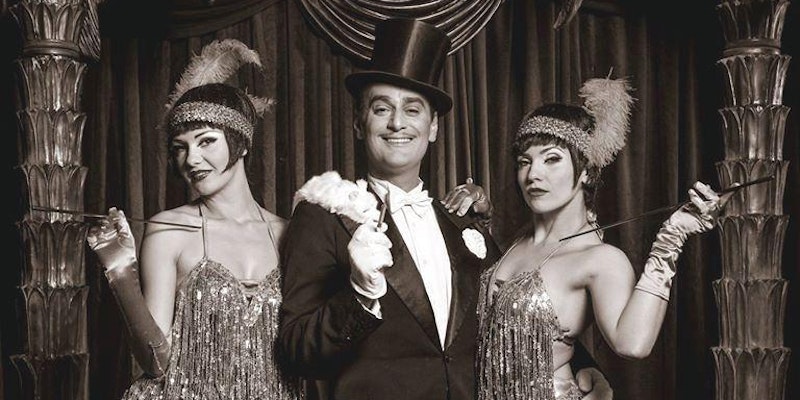 The evening will begin with a VIP Reception at 6:00pm with champagne, hors d'oeuvres, a live performance by A La Prima String Quartet and a silent auction. The reception will be followed by a French themed three course dinner provided by Chef, Kevin Taylor, owner of Palettes Contemporary Cuisine.
The Alliance Française is proud to invite Guest of Honor and fellow Francophone, Anthony Graves, as the keynote speaker. In addition to Anthony, there will be Honorary Chairpersons: Governor John Hickenlooper, former Honorary Consul of France, Frieda Sanidas and present Honorary Consul of France, Jeffrey Richards. The emcee for the evening will be Brandi Shigley, Founder of Fashion Denver.
During the evening, there will be a ballet performance by the Thomas Dance Project, French theater by Alliance and Co., and a late night dance party with French DJ Titi Nice. The ticket price for VIPs is $180 and for General Admission $150. The after party will be $35 after 9:00pm. For more information, please visit the event page to purchase tickets or to become a sponsor. 
*Please contact Bethany Dickinson at marketmanager@afdenver.org for questions, official event poster and visual components.
About the Alliance Française de Denver and its 120th Anniversary
The Alliance Française is a world-wide non-profit, cultural and educational center founded in Paris in 1882. With a network of over 800 chapters in 136 countries, the Alliance Française has 107 locations in the United States alone, serving 500,000 students. The Denver center, called the Alliance Française de Denver, was founded in 1897, making it one of the oldest non-profit organizations in the Denver Metro area. Molly Brown, a titanic survivor was one of its founding members.